PAST
LINKS
PREVIOUS

NEXT


LINK
README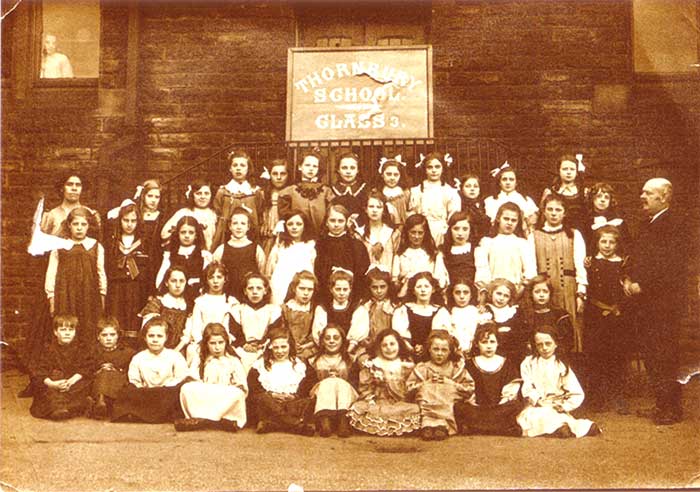 Thornbury School - c.1905/1910 - Class 3.
Not `Thornbury` South Gloucestershire.
Photograph supplied by:
Annette Fulford.
British Columbia.
Canada.
Annette`s Grandmother - Grace Gibson (Born 1898) is in the photograph third row from the bottom and 7th person from the left.
If anyone can give further information regarding names and where the school is would they contact the Webmaster.
Thank-you.