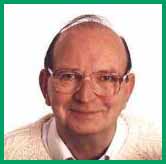 Welcome and Thank-you for Visiting the Site.
Back in 1998 having searched the Web for photographs of Thornbury - and found very little -
gave me the idea to create a Web-Site based on photographs Past and Present including the Written Word.
After 27.years it has grown to include app: 5,835 photographs.(November,2015).
In March,2006 the Site was extended to include: `Alveston``Rudgeway``Olveston``Falfield``Tortworth``Stone``Aust``Slimbridge``Tockington`
`Iron Acton``Severn Beach`.
These are just the odd Post Cards which come available - i have no intention to undermine `Webmasters` of the above Villages.
If you have or know someone who has any photographs of Thornbury Past or Present - and you would like to see them on the Site (which has visitors from all corners of the World) please contact me by E-Mail (Index Page) - every care will be taken - would also consider buying.